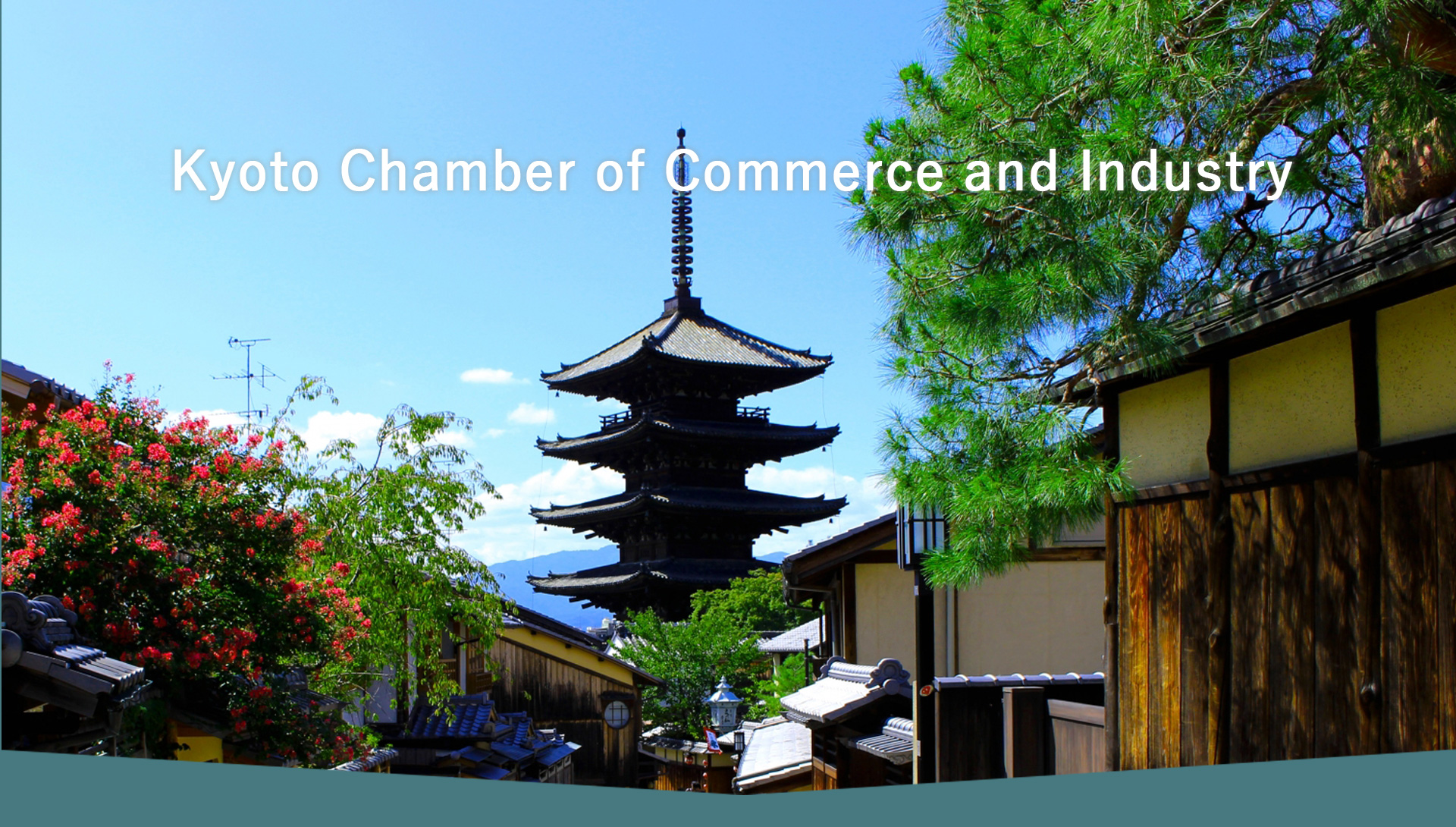 Chairman's words
---
Kyoto is an unusual city in the world, due to the coexistence of a wide range of manufacturing industries, from the traditional to cutting-edge.
For a long time the capital of Japan, Kyoto has nurtured sensitivity and technology backed by history and culture. Over the centuries, Kyoto has drawn in diverse peoples who, through diligence and dedication in their fields, have cultivated a climate of respect for originality and progressiveness. Kyoto has continued to create new value that brings innovation into people's lifestyles.
As in the example of SDGs being advocated by the United Nations, international society is now calling for the building of sustainable society and business. Whether for urban planning in harmony with nature, business styles and management ideologies that stress sustainability, or diversity of industries that promote innovative activities, Kyoto is richly endowed with fertile ground and wisdom for supporting future enterprises.
Based on the theme "Vivid Kyoto", this Chamber is aiming for development of new wisdom in Kyoto, by attracting people with diverse perspectives of value and by encouraging creative activity. We are focused on all-Kyoto support for advancement of your corporate activities.
I have high hopes for business development emerging from enhanced exchange between your businesses and Kyoto.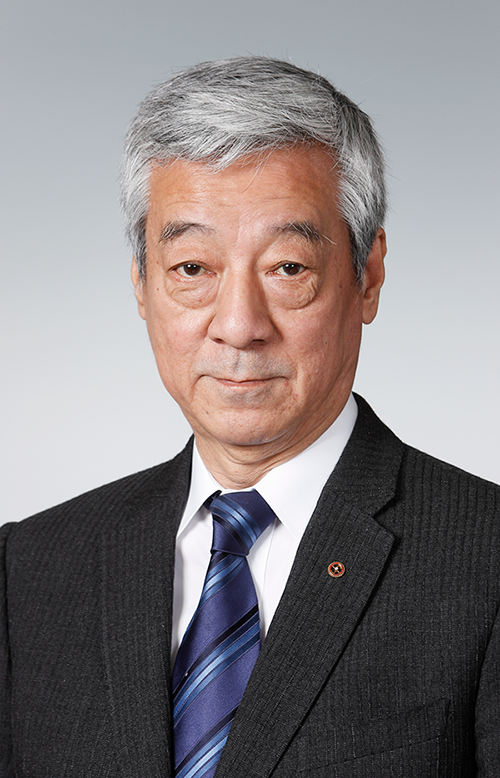 Yoshikata TSUKAMOTO
Chairman of the Kyoto Chamber of Commerce and Industry
Organization Chart
---
Establishment
October 1882
Legal Status
Special authorized corporation in conformity with Chamber of Commerce and Industry Law
Membership
Approx. 12,000 firms
Chairman
Yoshikata TSUKAMOTO

(Chairman, WACOAL HOLDINGS CORP.)

Vice-Chairmen

Atsushi HORIBA

(Chairman, President & CEO, HORIBA, Ltd.)

Goro YAMAGUCHI

(Chairman of the Board, KYOCERA CORPORATION)

Tsuneo MURATA

(Chairman of the Board, Murata Manufacturing Co., Ltd.)

Nobuhiro DOI

(President, THE BANK OF KYOTO, Ltd.)

Shigeru SAITO

(Chairman, & CEO, TOSE CO., LTD)

Seiji TANAKA

(President,Carrière International Co,.Ltd)

Fumio TATEISHI

(Chairman, OMRON CORPORATION)

President
Hironao KOJIMA
Number of councilors
150
Services
Introduce profiles of member companies
Support in organizing international conferences
Coordinate business delegations to member companies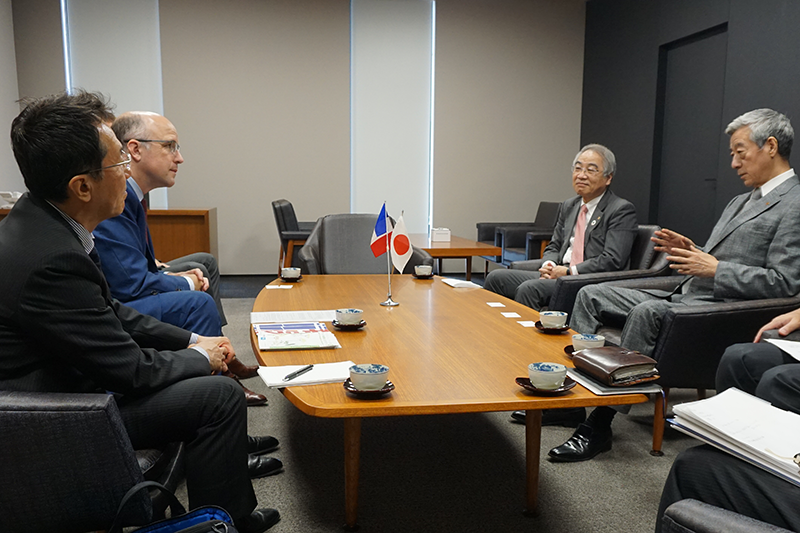 Business in KYOTO
---
Kyoto is the historical and cultural heart of Japan. It served as the capital of Japan from 794 to 1867. The city is the center of much of Japan's traditional industries and cultural forms, as well as many important modern companies.
Kyoto Chamber of Commerce and Industry (KCCI) is a major economic organization supported by 12,000 member companies of various sizes dealing in all kinds of business activities. Our mission is to promote the advantages of Kyoto commerce and industry both domestically and internationally.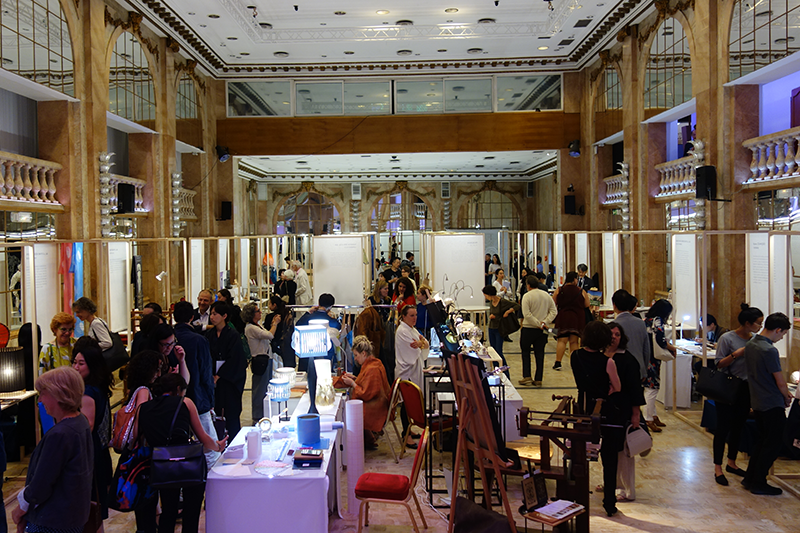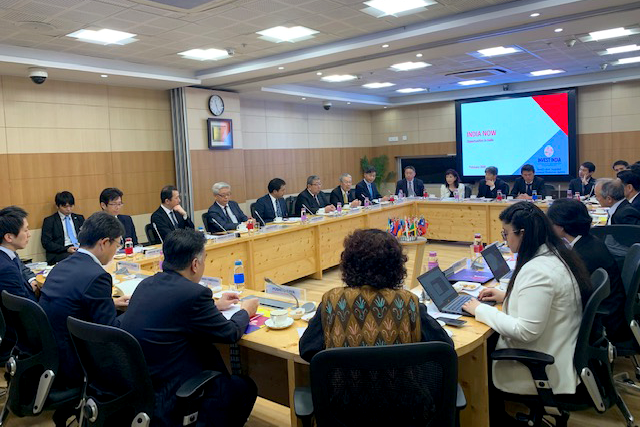 The Kyoto Business Directory
---
The Kyoto Business Directory contains valuable information on about 268 important companies in Kyoto.
As the Japanese center of traditional industry, Kyoto has a long history of innovation and an unrivalled reputation for precision and excellence. As a result of this background the city is home to many of Japan's leading high-tech companies which are known for their unique, high-value products. Most of these companies are medium sized or small.
Many universities and institutions of higher learning, Kyoto is renowned as an academic city.
New ideas and products are developed through cooperative efforts between local industries and academic research.
Kyoto is a special city because it has a tradition of excellence in arts and crafts as well as in cutting-edge technologies. We hope the Kyoto Business Directory will help you find a good business partner in Kyoto.
Companies in the directory are classified into 12 categories
Apparel, Chemical Products, Fiber Materials & Textiles, Food, General Machinery, Medical Instruments, Miscellaneous Goods, Motor Vehicles & Parts, Precision Machinery, Publishing & Printing, Services, Others.
When you find a company that seems to fit with your business, contact them directly.
Access
---
The KCCI is located a ten minutes subway ride from Kyoto station.
(take the Karasuma subway line to Shijo Station; leave the station from Exit #26).